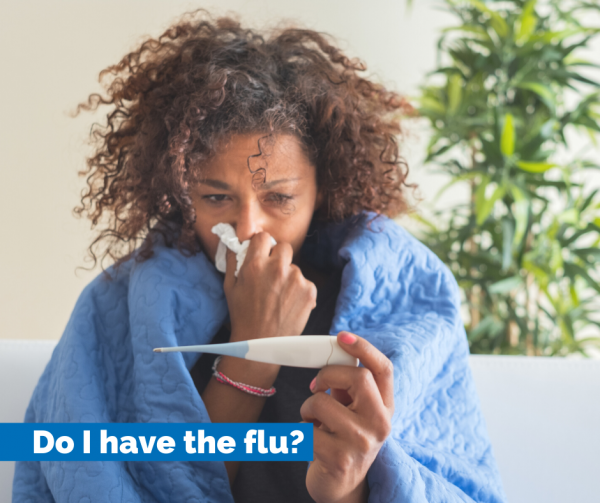 What is the Flu?
Unlike a cold, Flu symptoms usually happen fast, and without any signs, before it hits. This super contagious virus can make you feel miserable with symptoms that are more serious than the common cold's sneezes and runny nose.
What Are the Symptoms of the Flu?
Symptoms of the Flu are similar to the Common Cold but more severe. Because of this, people often question, "Do I have the Flu? Or is this just a Cold?" Flu symptoms can occur without warning instead of developing over time like the Common Cold. Flu symptoms can include but aren't limited to:
   

Fever

   

Cough

   

Runny Nose

   

Sore Throat

   

Body Aches

   

Fatigue
According to the Center for Disease Control (CDC),  "Seasonal inFluenza activity in the United States has been elevated for eight weeks and continues to increase".
Don't Play Around with the Flu…Seek the Care You Need Now
At Riverview Emergency Room and Urgent Care, we can diagnose your flu symptoms and get you back to feeling better, faster, in less than 45 minutes. Fully-equipped with on-site labs and board-certified physicians, you no longer have to wonder, "Do I have the Flu?" Our Urgent Care is open 7 A.M. to 10 P.M daily and Emergency Room open 24/7. Let Riverview ER & Urgent Care be your efficient Flu check anytime you need – pre-registration available, no appointment necessary.