Hamilton County's Only Health System Offering Emergency & Urgent Care Services Under One Roof
Riverview Health Emergency Room & Urgent Care – Fishers opened on November 18, 2019. The facility is located at 9690 E. 116th St., Fishers, IN., on the corner of I-69 and 116th Street next to Topgolf.
The Fishers location will offer emergency care services 24 hours a day, seven days a week. The urgent care will be open daily from 7 a.m. to 10 p.m., the most urgent care hours in Hamilton County. Appointments are not required; the facility accepts walk-in patients only. This facility is in-network with most major insurance carriers.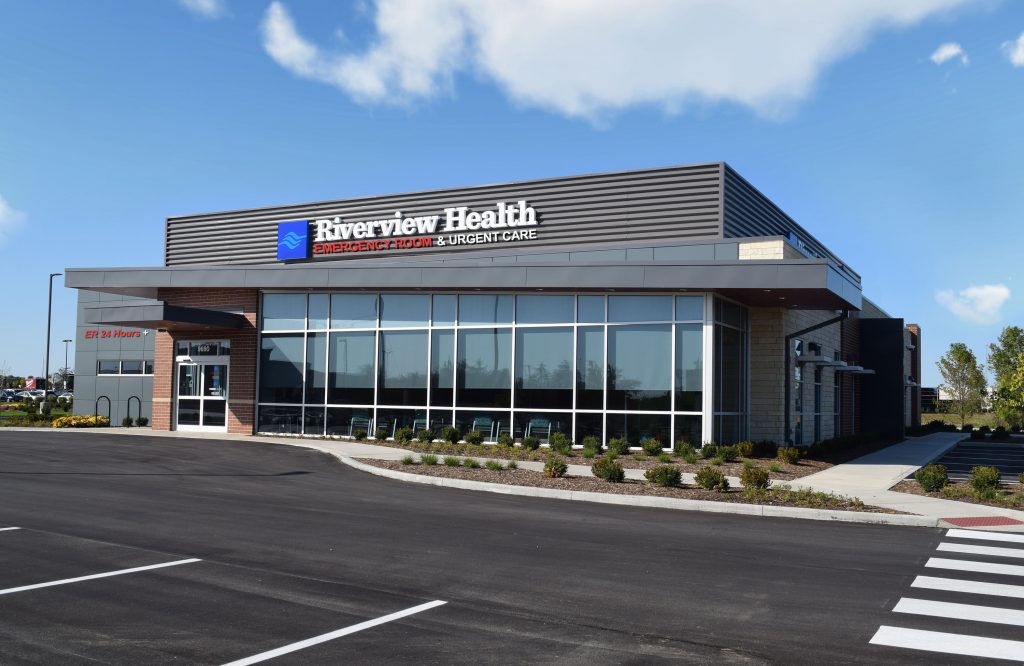 Riverview Health understands the confusion of deciding whether to take a loved one to emergency or urgent care. That's why Riverview Health is opening the areas first combined ER and urgent care facility in Hamilton County. Now you no longer have to decide what level of care you need. Riverview Health Emergency Room & Urgent Care is bringing a retail model of healthcare closer to where families in Fishers live, work, and play.
Riverview Health Emergency & Urgent Care practices straightforward model of healthcare by providing emergency and urgent care under one roof, shorter wait times, and an extraordinary level of customer service. Here patients are only billed for the level of services they need.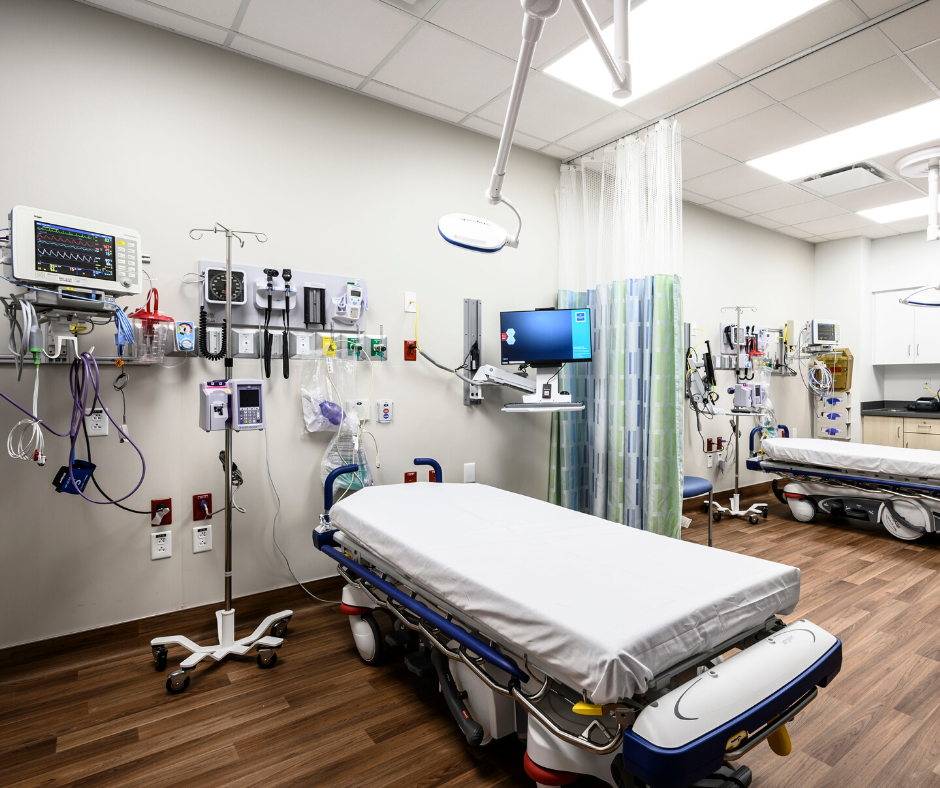 When suffering from a minor health problem that is not life-threatening but should be seen by a doctor, visit Riverview Health Emergency & Urgent Care -Fishers. From fever to fractures patients will be seen by board-certified, emergency-trained physicians so that you can feel better faster.
Riverview Health has already begun construction on two more combined emergency room and urgent care facilities located in Carmel and Zionsville, slated to open in 2020. A fourth facility will be opening in the Nora area of Indianapolis in the Spring of 2021.
About Riverview Health
Riverview Health is a full-service, 156-bed hospital and 25 primary, immediate, and specialty care facilities located throughout Hamilton County. Together, we provide comprehensive healthcare services in 35 medical specialties and have frequently been recognized for our clinical and service excellence.
Appointments Not Required at Riverview Health Emergency Room & Urgent Care
At Riverview Health, we understand that healthcare is often confusing and expensive to find the answers you're looking for. Our duel model of emergency room and urgent care under one roof allows you and your loved ones the care you need, right now. We at Riverview Health Emergency Room & Urgent Care provide honest billing, meaning that you only have to pay for the care that you need!
Your health shouldn't be a guessing game of "Do I need to go to the ER or an Urgent care?". At Riverview Health ER & Urgent care, you don't need to choose, just walk in – no appointments necessary.